e - Guiding Organizational Change Facilitator Guide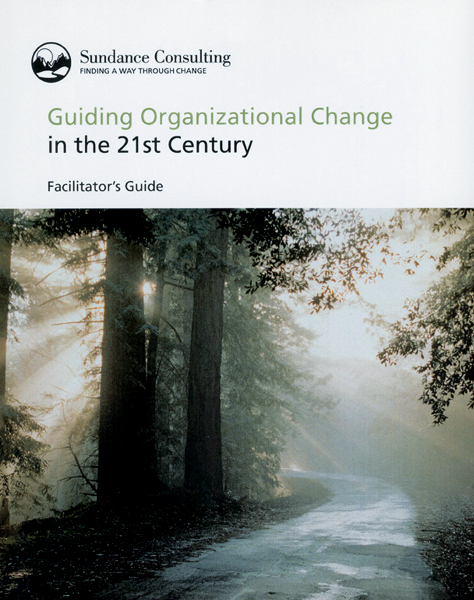 e - Guiding Organizational Change Facilitator Guide
The Guiding Organizational Change Facilitator Guide is a practical, comprehensive resource for building change leadership skills in your organization.
This thorough, highly acclaimed resource has been developed to help professionals increase their capacity as effective guides in changing organizations. It contains detailed descriptions, exercises, agendas, designs, and comprehensive facilitator notes for our core workbooks and support materials. It describes challenges and issues that must be worked through when helping leaders and employees in any large changing organization, and includes a detailed biography, a selection of relevant quotes, and PowerPoint slides.
The new e-version is available as a download or shipped on a memory stick. Please contact us for shipping options that work best for you.